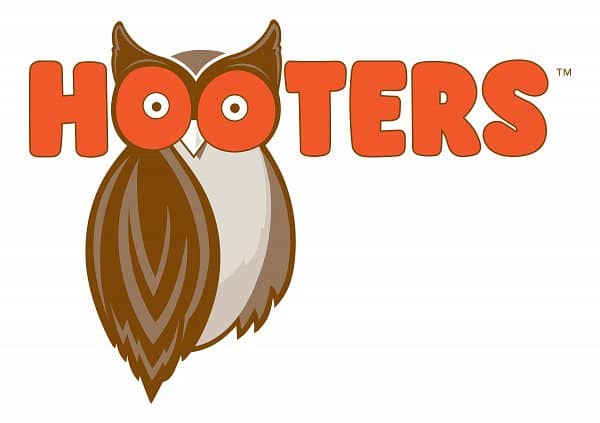 ATLANTA – Hooters, world famous for its wings and iconic Hooters Girl hospitality, has remodeled its popular Hooters of Raleigh location in North Carolina. The refresh project includes interior and exterior design enhancements to the 3,690 square foot space, with a focus on contemporary comfort that matches the fun-loving persona of the brand. Hooters is implementing remodeling projects in several markets throughout the country.
From more comfortable seating with revamped high back chairs and booths, to sleek finishes and top-of-the-line AV packages, the renovated space was designed to enhance the guest dining experience from the moment they walk through the doors. The newly improved location seats over 180 guests and features a centrally located bar area, offering a wide selection of cocktails, craft beers and wine options.
"Hooters is focused on creating an even more inviting, laid-back environment for our guests who want to escape the ordinary," said Mark Whittle, senior vice president of global development, Hooters of America. "We've invested a significant amount of time and capital into our Raleigh location and we're confident the noticeable changes we've made will impact every one of our guests, enhancing the awesome dining experience they've come to know and love."
Guests will enjoy additional seating in the outdoor patio, which includes heat lamps for cooler weather and ample space to comfortably seat groups of friends and family cheering on their favorite sports teams.
This newly remodeled location offers Hooters craveable menu options, including fresh entrée salads, a great lineup of hand-formed burgers, delicious seafood dishes and fan-favorite fried pickles. Of course, Hooters continues to serve its world-famous traditional and boneless chicken wings with Buffalo sauce favorites, ranging in heat from mild to 911, as well as signature sauces and rubs, such as teriyaki-style samurai, lemon pepper and chipotle honey.
Hooters guests can also experience the chance to win an entire year's worth of world-famous Hooters chicken wings via its HootClub loyalty program. Wing lovers who dine at the Hooters of Raleigh can use the HootClub mobile app to collect points. The more points earned, the better their chances of winning. For every $20 in Hooters expenditures, guests will receive one entry into the Hooters HootClub Free Wings for a Year Sweepstakes. It couldn't be any simpler to win 52-weeks of free lip-smacking perfection! Start racking points now through March 1, 2015. Guests may also enter via mail-in entry. For official rules, click here.
The remodeled Hooters of Raleigh is located at 4206 Wake Forest Rd, Raleigh, NC 27609. For more information about becoming a Hooters franchisee, visit Hooters.com/Franchising.
To find your nearest Hooters location, visit Hooters.com.