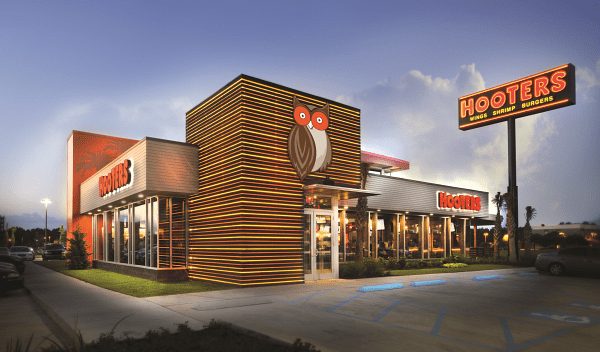 ATLANTA, GA – June 15, 2016 — Hooters today announces plans for a new location with franchisee Destination Resorts Co., Ltd., Hooters of Manila Eastwood.
Hooters of Manila Eastwood, will open in the lively commercial and residential development district – Eastwood City. This 2,475 square-foot location will also feature DJ music and is projected to open in the summer of 2016. Hooters of Manila Eastwood will have 30 iconic Hooter Girls.
"We're committed to delivering world-famous chicken wings and iconic Hooters Girl hospitality to Manila residents and guests," said Gary Murray, CEO, Destination Resorts Co. "With bustling Hooters locations throughout Asia, we're proud to bring additional locations in Manila."
The new location is part of a 35-location Southeast Asia development agreement between Hooters and Bangkok-based international franchisee, Destination Resorts Co., Ltd. Along with recent locations previously opened in Asia, both locations will bolster Hooters presence in Asia to 22 total locations.
"Destination Resorts Co. brings a wealth of hospitality and restaurant industry expertise, and they've been an excellent steward of the Hooters brand throughout their many destinations in multiple Asian markets," said Mark Whittle, senior vice president of global development, Hooters of America.
Hooters Asia is always looking for great new sites to locate Hooters restaurants. We are currently seeking sites in; Taipei, Hong Kong, Kowloon, Macao, Ho Chi Minh, Jakarta, Manila, Cebu, Davao, Singapore, Bali, Bangkok, Krabi, Kuala Lumpur, Yangon, and Siam Reap. Landlords and agents can contact us www.hootersasia.com.
Hooters is continually opening restaurants and is actively seeking qualified franchise partners to open new locations in select markets across the U.S. and around the globe. For more information about becoming a Hooters franchisee, visit http://franchising.hooters.com.
To find your nearest Hooters location, visit Hooters.com.