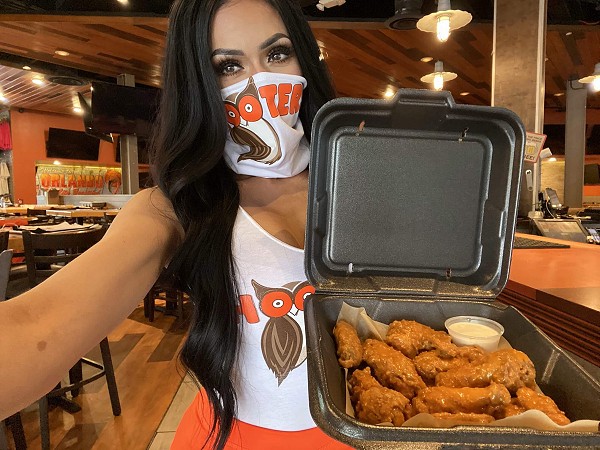 As you may know, several states recently announced that certain businesses, including restaurants, can reopen beginning at the end of this week. After careful consideration, we have decided to hold off on opening our dining rooms and err on the side of safety and keep our dining rooms temporarily closed. Instead, we will continue to offer our curbside service, takeout and delivery options at this time.
We will continue to assess local and state guidelines and health recommendations. We have been working diligently to prepare our staff and our stores when the time is right.
Guest and employee safety continue to be our number one priority. Our food and drinks you crave are still available as we continue to take extensive steps to ensure your food is delivered safely and in a sealed bag, with the utmost care in mind.
For 36 years, Hooters has been here, in your neighborhood, serving up the best wings and atmosphere on the planet. We cannot wait to see you in our restaurants soon, but in the meantime, please take care of yourself and your family, and take advantage of the many ways to get your favorite wings to your home. Please continue to follow us on social media or check hooters.com for the latest information in the coming days and weeks.
To find your nearest Hooters location, visit Hooters.com.