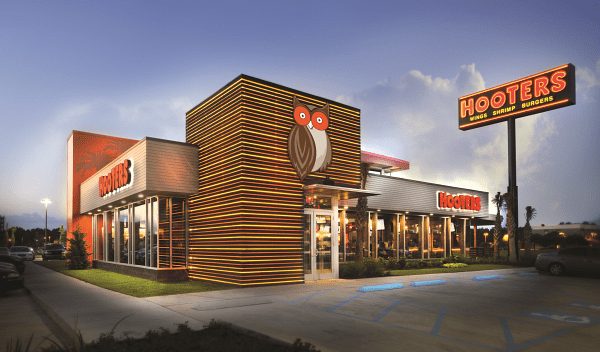 ATLANTA, GA – May 6, 2016 — Hooters of America, LLC, today announced it has entered into a development agreement with KLS Restaurant Group to open 10 new Hooters locations throughout the greater Sacramento, California area over the next six years. Scheduled to open their first location in July 2017, KLS Restaurant Group will serve up mouth-watering wings, burgers and salads in a new, fun-loving atmosphere to the greater Sacramento community including Vacaville, Fairfield, Stockton and Modesto.
"As Hooters patrons for many years, we've long valued the world-famous chicken wings, iconic Hooters Girl hospitality and fun and energetic atmosphere that Hooters offers, and are now realizing the tremendous opportunity to expand Hooters footprint in Sacramento," said KLS Restaurant Group. "Sacramento, an area that knows both its sports and its wings, has been our backyard for decades and will be the perfect location to expand this iconic concept."
The new locations will incorporate the latest design features that deliver the familiar, fun-loving persona of the Hooters brand along with newly contemporized elements that combine to deliver a one-of-a-kind guest experience. From a centrally located bar featuring an expanded array of cocktails and draught beers to more comfortable seating options and top-of-the-line AV packages perfect for watching all the games, more than ever Hooters is the perfect destination for just about any occasion that calls for great food and fun.
"With more than 25 years of retail ownership experience, KLS Restaurant Group has proven success in the Sacramento market," said Mark Whittle, senior vice president of global development, Hooters of America. "We're on a robust path for expansion with 100 commitments for future development from franchisees throughout the world, and KLS Restaurant Group is a strong partner to grow the Hooters footprint in California."
In addition to opening the 10 locations, KLS Restaurant Group is under contract to purchase three existing locations, and will invest significantly into the properties, including remodeling with the newest modern design features.
Hooters currently has 24 locations in the California market owned by long-standing franchise partners throughout southern California, Fresno, San Jose, Santa Rosa and Sacramento. Hooters is also currently slated for eight additional locations with key franchise partners. With the KLS Restaurant Group agreement, this will bolster current locations in Sacramento and expand reach in that market. Overall, Hooters is also on target to open 20 plus franchise and 8 new company restaurants in 2016 across domestic states and international countries.
Hooters continues its acceleration of restaurant openings and is actively seeking qualified franchise partners to open new locations in select markets across the U.S. and around the globe. For more information about becoming a Hooters franchisee, visit http://franchising.hooters.com.
To find your nearest Hooters location, visit Hooters.com.