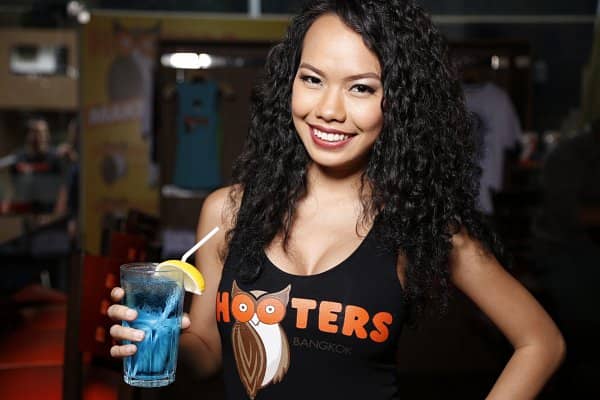 ATLANTA — Who run the world? This New Year's Eve, Hooters Girls across the globe are taking over the Hooters Snapchat account to showcase festivities from their home countries. Starting in Australia on Saturday, Dec. 31, nearly a dozen different Hooters Girls will take turns "snapping" their way through the evening's celebrations as the clock strikes midnight through different time zones.
Ring in the New Year with Hooters by following "hooters" on Snapchat. Hooters Girls from the following countries are set to provide a personal view of the confetti, toasts and Hooters New Year's Eve parties around the world:
Hooters of Sydney, Australia
Hooters of Tokyo, Japan
Hooters of Hong Kong
Hooters of Bangkok, Thailand
Hooters of Pattaya, Thailand
Hooters of Moscow, Russia
Hooters of Port Elizabeth, South Africa
Hooters of Conyers, Georgia, U.S.
Hooters of Cancun, Mexico
Hooters of Fairview Heights, Illinois, U.S.
Hooters of Hollywood, California, U.S.
There are more than 18,000 Hooters Girls who presently work in one of the more than 425 Hooters locations worldwide. Throughout the year Hooters shares exclusive views of activities and events via Snapchat, such as "snapping" behind-the-scenes during the annual Hooters International Swimsuit Pageant, posting on-set for national commercials and photoshoots, engaging with fans and celebrities for special events and holidays like National Chicken Wing Day, and much more.
To find your nearest Hooters location, visit Hooters.com.