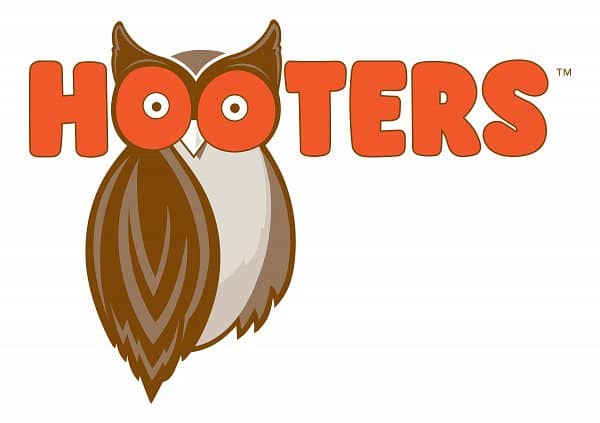 ATLANTA--(BUSINESS WIRE)--Hooters is taking Las Vegas by storm with back-to-back annual competitions beginning July 22 at the Hard Rock Hotel & Casino, including the Hooters World Wing Eating Championship and the 18th annual Hooters International Swimsuit Pageant. Both uniquely-Hooters events will reveal three victors: the Hooters World Wing Eating Champion; the much anticipated Miss Hooters International 2014 and Miss Hooters Social 2014.
For the third annual Hooters World Wing Eating Championship, the world's top professionally-ranked eaters will battle to the bone in a grueling 10-minute, all-you-can-eat contest of Hooters world famous chicken wings for cash prizes and bragging rights. The event, which is officially sanctioned by Major League Eating, will see defending back-to-back Hooters World Wing Eating Champion Joey Chestnut in a tight matchup against newcomer Matt Stonie. Local Las Vegas hero Miki Sudo will be hot on Chestnut's heels, posing the biggest threat to him in the wing-eating discipline.
The 2014 Hooters World Wing Eating Championship kicks off at 8 p.m. poolside at the Hard Rock Hotel & Casino on July 22. Hooters fans across the nation can take part in their own wing take-down for National Chicken Wing Day on July 29 thanks to an all-you-can-eat wing deal in honor of the lip-smacking holiday.
"The Hooters World Wing Eating Championship is the ideal prelude to National Chicken Wing Day, where we're inviting every American to suit up and get stuck into as many wings as they can take down in one sitting for only $12.99," said Andrew Pudduck, vice president of marketing, Hooters of America.
One day after a Hooters World Wing Eating Champion is crowned, 100 beautiful Hooters Girls from around the world will compete in the Hooters International Swimsuit Pageant for the chance to become Miss Hooters International 2014. Contestants will compete for a $30,000 cash prize, features in "Hooters Magazine" and the Hooters Calendar as well as a chance to appear in national television commercials and Hooters marketing initiatives. The stakes are high and every Hooters Girl will be vying for that coveted title.
"The Hooters Pageant is as much a celebration of the quintessential Hooters Girl as it is a competition," said Ericka Whitaker, marketing brand manager, Hooters of America. "Everyone knows that Hooters Girls are beautiful inside and out, but this is their time to truly shine and show the world all they have to offer."
This year, a six person judging panel will carefully select their favorite Hooters Girl based on a series of interview questions, personality and overall contribution to the Hooters brand, as well as swimsuit attire.
For the second year, Hooters has incorporated a "Miss Hooters Social" contest into the pageant, a digital race to see which contestant can generate the most social media activity leading up to the pageant. Votes can be cast via Facebook, Twitter or the new Hooters HootClub mobile app. HootClub, now available at Hooters locations nationwide, is the foundation for Hooters new loyalty program that enables the restaurant to offer customized discounts, rewards and promotions. Fans who use HootClub to vote can cast one additional vote per day through July 21. Miss Hooters Social will be announced during the pageant on July 23 and will receive $2,000 as well as a spot to compete with the top 10 Hooters Girl finalists.
To find your nearest Hooters location, visit Hooters.com.