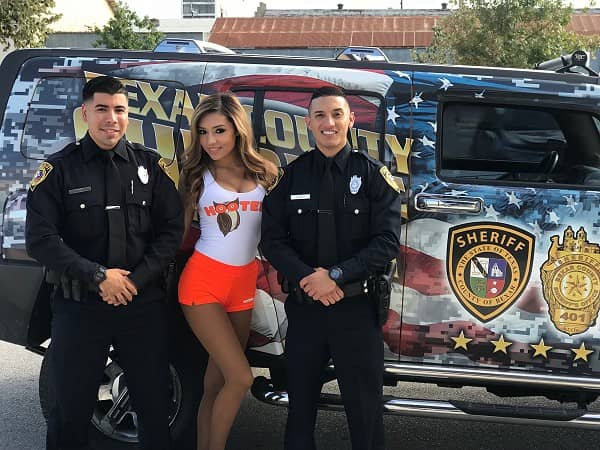 On Sunday, Oct. 28, Hooters is thanking our nation's first responders by honoring EMT, firefighters and police officers with a free meal, accompanied with the purchase of any beverage. First responders must be in uniform or able to present proper first responder identification to enjoy the complimentary offer.
In 2017, a proposal for First Responders Day to become a national holiday was passed by the U.S. Senate and is currently under review by the U.S. House of Representatives. As Hooters continues to advocate for First Responders Day to be nationally recognized, this special offer is a way of saying thank you to the brave and courageous men and women who continuously dedicate their lives to making sacrifices in our local communities.
At participating locations nationwide, first responders can select a complimentary meal from a special menu throughout the day with the purchase of any beverage, including:
10-Piece Traditional Wings
10-Piece Smoked Wings
10-Piece Boneless Wings
Buffalo Chicken Salad
Buffalo Chicken Sandwich
Hooters Burger
The offer is dine-in only at participating Hooters locations across the U.S. on Sunday, October 28, 2018 only.
To find your nearest Hooters location, visit Hooters.com.