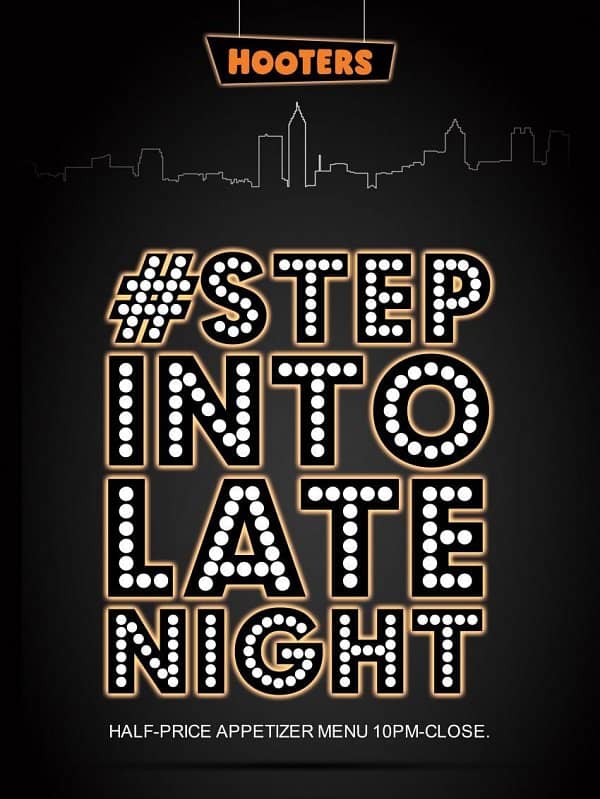 Hooters of America, LLC today announced the launch of a new advertising campaign and has selected Skiver Advertising as its new advertising agency of record.
Skiver's first effort as AOR was to launch the "Step Into Awesome" campaign to showcase the innovation taking place at Hooters, providing guests with delicious food and more choices than ever in a fun, upbeat atmosphere.
"The campaign is a genuine look at what happens when guests walk through the door at Hooters. Rather than tell consumers, we show them the authentic, awesome experience," said Jeremy Skiver, chief executive officer, Skiver Advertising. "The campaign arose from key insights brought on by consumer research and a brand vision developed with franchise partners, showcasing what has been refreshed at Hooters, from an expanded menu to more contemporary and comfortable surroundings. We invite viewers to share their awesome moments through social media channels."
Digital media will provide opportunities for viewers to interact with one of the world's most iconic and vibrant brands by sharing their personal awesome moments at Hooters via Twitter and Instagram with a #StepIntoAwesome hashtag campaign and the "Step Into Awesome" website, where fans will be able to vote for the most awesome moments at Hooters.
The new integrated campaign launches today, Feb. 25, with a series of commercials targeting sports broadcast programming to align with Hooters reputation as the ultimate sports-viewing destination. The first spot contrasts the experience at an ordinary sports bar and brings the fun to life as guests cheer for their favorite team and enjoy delicious food at Hooters.
"Our customers tell us that a visit to Hooters is a liberating experience. They leave their worries at the door and feel energized when they walk in," said Dave Henninger, chief marketing officer, Hooters of America. "With Skiver's 'Step Into Awesome' approach, the new campaign brings the Hooters experience to life with great food and fun for our guests who relish being liberated from the ordinary."
To find your nearest Hooters location, visit Hooters.com.