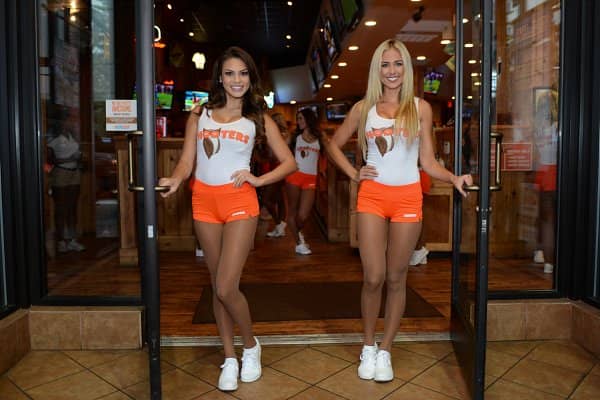 Hooters of America, LLC, today announced that it has entered into a development agreement with Wings of South Florida, LLC, to bring five new Hooters restaurants to South Florida over the next six years. The first is slated to open in June 2016. Wings of South Florida is managed by longtime Hooters operator LTP Management, which currently manages 17 Hooters locations throughout South Florida.
"We are really excited about this new agreement," said Terry Marks, chief executive officer, Hooters of America. "The LTP Management leadership team was instrumental to Hooters early success in the 1980s and has operated the concept at the highest level ever since. We have long valued the strength of the LTP team and their deep understanding of how to execute the Hooters brand."
The new locations will incorporate the latest design features that deliver the familiar, fun-loving persona of the Hooters brand along with newly contemporized elements that combine to deliver a one-of-a-kind guest experience. From a centrally located bar featuring an expanded array of cocktails and draught beers to more comfortable seating options and top-of-the-line AV packages perfect for watching all the games, more than ever Hooters is the perfect destination for just about any occasion that calls for great food and fun.
"We've never been more energized about the future of the Hooters brand," said Paul Lynch, vice president and partner, LTP Management. "Thirty years ago we thought great wings and cold beer served-up in a fun atmosphere by soon to be world-famous Hooters Girls might just work. It did. Since then we've learned that if we listen to our guests and keep the experience fresh, it never goes out of style."
After launching a highly successful new prototype in 2013, Hooters has accelerated its pace of development and plans to open more than 150 new locations over the next five years. The majority of the new units will be franchised through a combination of current and new owner/operators. Recently the company announced that the world's largest Hooters will open this summer in the Palms Casino Resort in Las Vegas. In recent months, Hooters has added new company-owned locations in Douglasville, Georgia, and Morehead City, North Carolina.
Hooters has plans for meaningful new store growth and opportunities still remain for qualified franchise partners to open new locations in select markets in the U.S. and internationally. For more information about becoming a Hooters franchisee, visit hooters.com/franchising.
To learn more about Hooters Florida, visit http://hootersflorida.com.
To find your nearest Hooters location, visit Hooters.com.