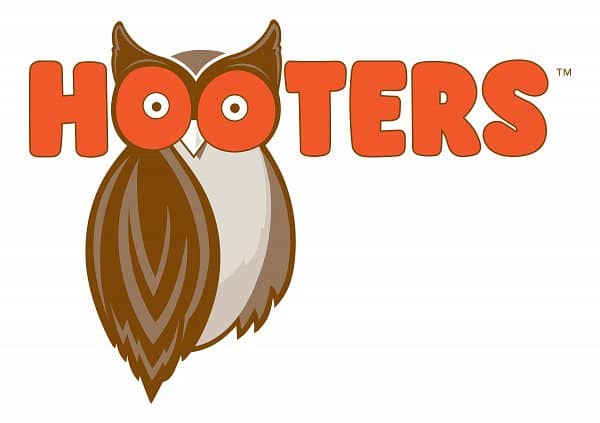 What: On Sunday, April 6, Hooters will present a check donation of $200,000 to The V Foundation for Cancer Research, one of the nation's leading cancer research funding organizations, at the Hooters of West End. Accepting the check during the ceremony will be Susan Braun, CEO of The V Foundation, Dick Vitale, legendary college basketball analyst and long-time supporter and board member for The V Foundation, and Jay Williams, former Duke University basketball great, NBA first-round pick and current ESPN analyst.
An exclusive VIP event will follow at the Hooters of West End, better known as the "World's Largest Hooters." Dallas area guests are invited to mingle with other special event guests including Joey Chestnut, professional eater and two-time Hooters World Wing-Eating Champion; Marissa Raisor, Miss Hooters International 2013 and Tyler Suess, 2014 Hooters Girl of the Year.
Hooters will celebrate the college basketball tourney excitement all weekend-long with celebrations in advance of the VIP event, including multiple giveaways and game day festivities, on Saturday, April 5 Hooters will host the "Hoop'd Up Hottie" bikini contest and special calendar signings with Miss Hooters International and Hooters Calendar Girls, and on Sunday, April 6, the "Beat the Beast" wing eating challenge kicks off against Joey Chestnut, as well as the bikini contest finals. Basketball fans can catch all of the tournament playoff action on large-screen TVs while also enjoying Hooters world-famous chicken wings and fun atmosphere.
When:
Sunday, April 6, 2014
Check presentation at 4 p.m.
VIP event to follow
Where:
Hooters of West End, 2201 N Lamar St., Dallas, Texas 75202
Since 2002, Hooters has donated over $2 million to The V Foundation for Cancer Research through the Kelly Jo Dowd Breast Cancer Research Grant. The grant was created in honor of Kelly Jo Dowd, the 1995 Hooters Calendar Cover Girl and former Hooters manager of the Palm Harbor, Fla., location, who lost her battle with breast cancer in 2007. Dowd spent the last years of her life educating her Hooters Girl family of the importance of breast cancer awareness and early detection. Before she passed, Hooters made a promise to carry on her mission of educating her extended Hooters family, which includes 17,000 current Hooters Girls.
Visuals: Dick Vitale, Jay Williams and The V Foundation CEO Susan Braun accepting $200,000 check from Hooters; VIP guests signing autographs including Dickie V, Jay Williams, Joey Chestnut, Miss Hooters International in her crown, Hooters Girl of the Year
Details: For media inquiries or interview requests, please contact Jessica Highsmith at Largemouth Communications, (919) 459-6456, jessica@largemouthpr.com
About:
The V Foundation for Cancer Research was founded in 1993 by ESPN and the late Jim Valvano, legendary North Carolina State basketball coach and ESPN commentator. Since 1993, The Foundation has funded more than $115 million in cancer research grants nationwide. It awards 100 percent of all direct cash donations to cancer research and related programs. Due to generous donors, the Foundation has an endowment that covers administrative expenses. The Foundation awards peer-reviewed grants through a competitive awards process strictly supervised by a Scientific Advisory Committee. For more information on The V Foundation, please visit www.jimmyv.org.
Hooters of America, LLC is the franchisor and operator of more than 412 Hooters restaurants in 44 states and 28 foreign countries. The first Hooters opened in 1983 in Clearwater, Florida. Everyone is liberated from the ordinary at Hooters while enjoying great food, fun and uniquely-Hooters service from the iconic Hooters Girls.
To find your nearest Hooters location, visit Hooters.com.