Roasted Bracket? Bad. Roasted Wing? Bad AF. Introducing New Roasted Wings.
It's just one of our eight styles of wings that'll have you coming back even when there isn't a game on! Roast Me More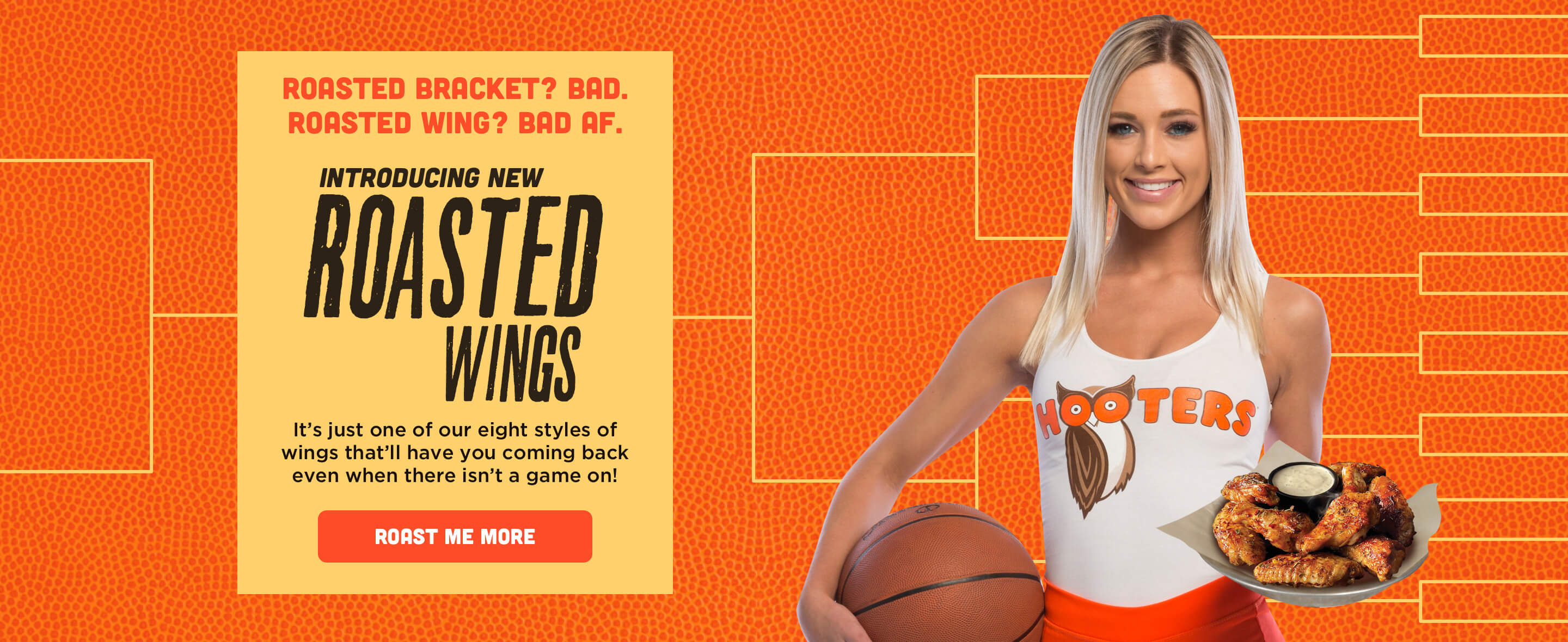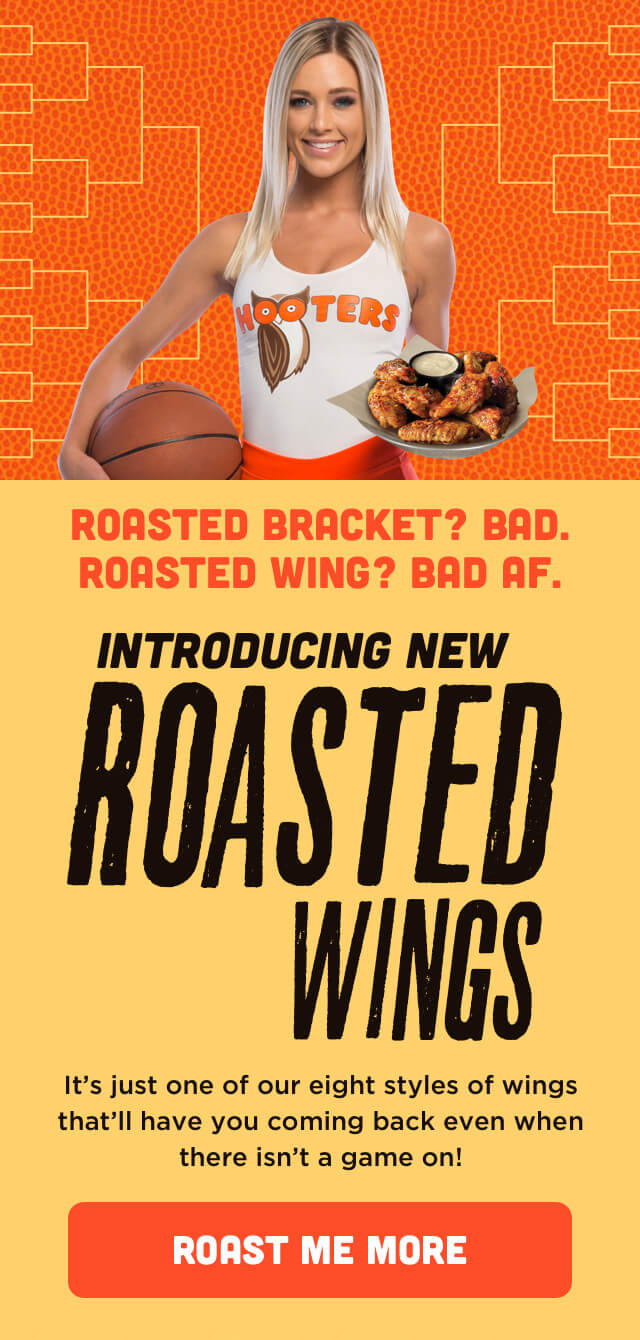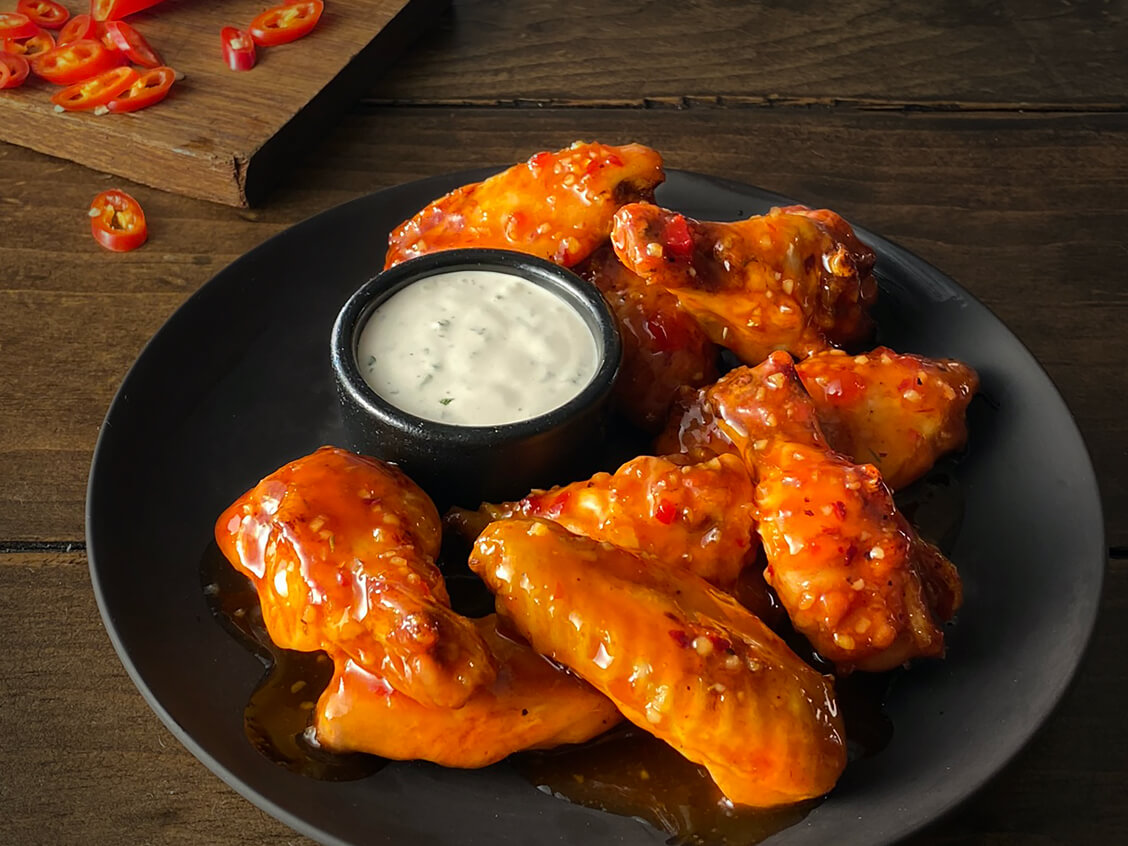 Your New
#1 Pick?
Our new Roasted Wings are fired up crispy, keeping all that flavor in, but keeping out half the calories of our Original Wings. Get 'em tossed in any of your favorite rubs or sauces and you can be sure these babies won't be one and done.
Bounce to Hooters