New Unreal Wings
Vegetarian boneless wings with our signature flavor. They're not just meatless. They're unreal!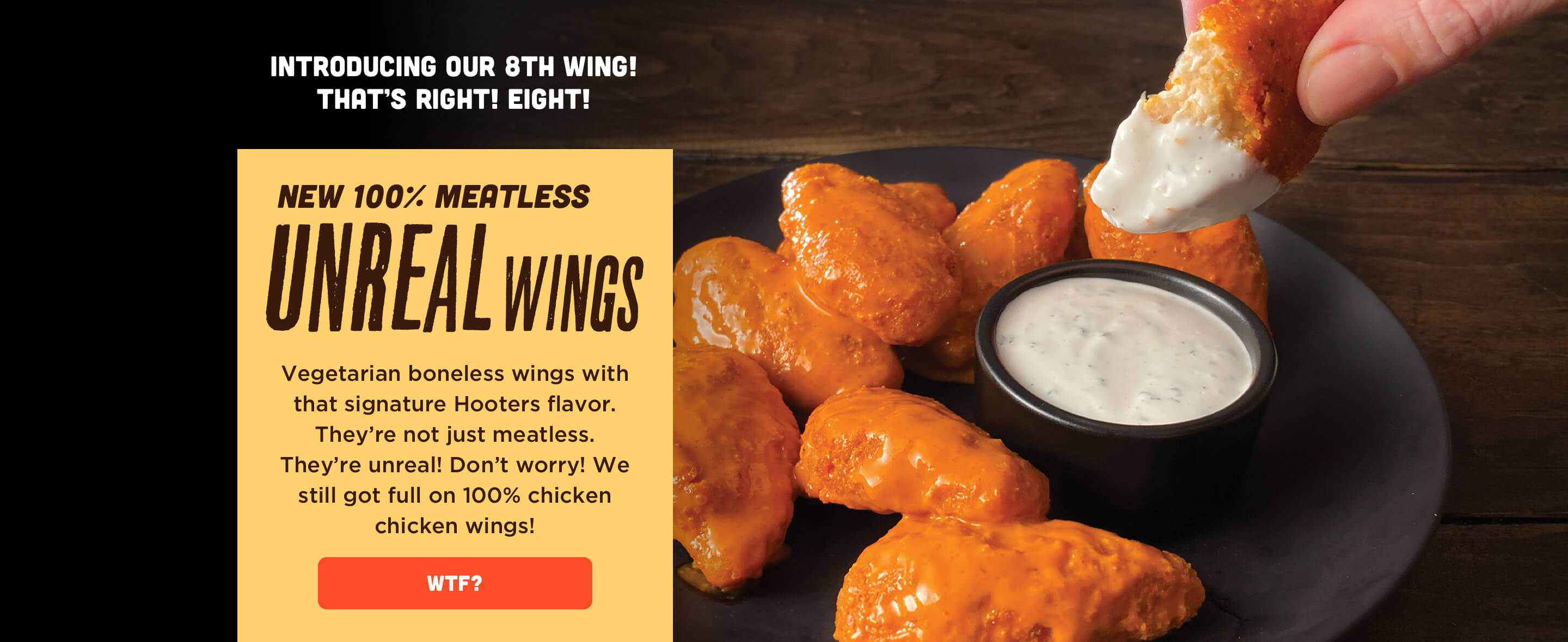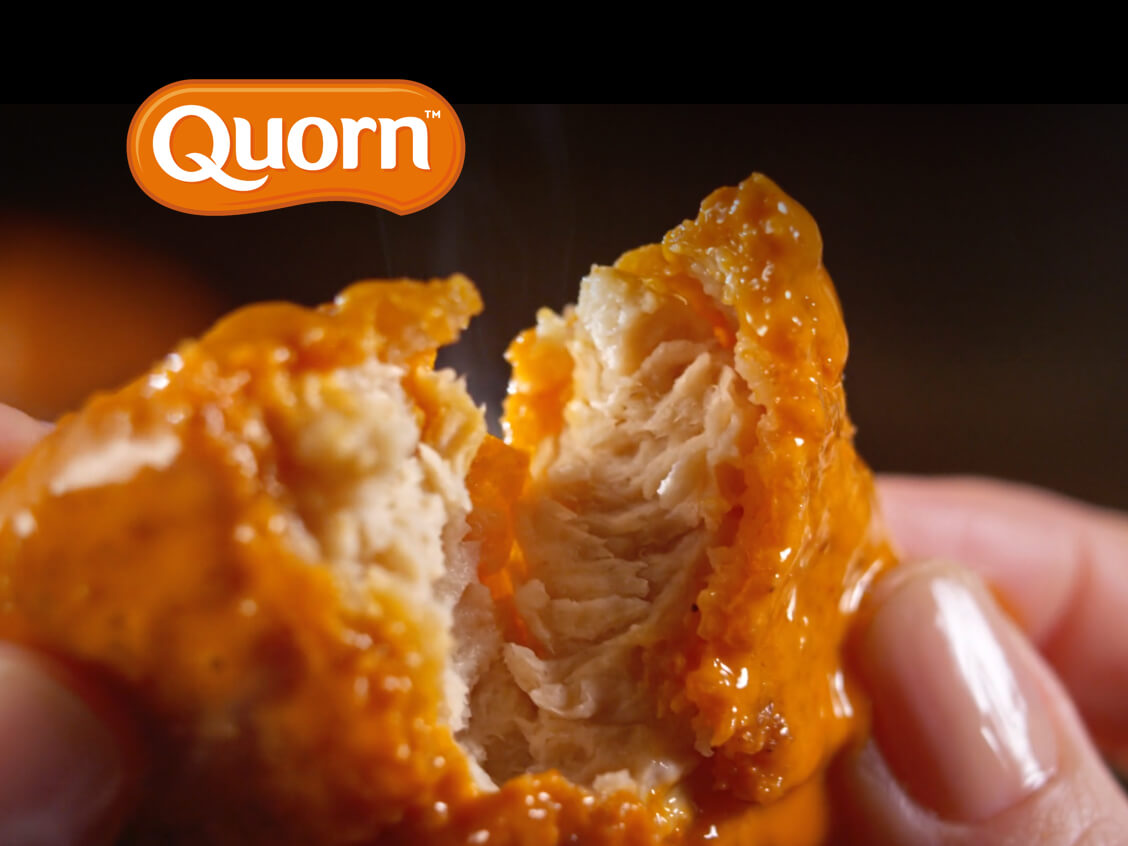 Tastes like meat & tastes like Hooters!
Hooters partnered with Quorn, one of the biggest and best meat alternative innovators in the world, to develop Unreal Wings. They're a healthier, soy-free, non-GMO and sustainably sourced wing alternative. Tossed in any of your favorite Hooters sauces or dry rubs, you know they're gonna be crazy good, just like every other wing on the Hooters menu!
Try 'Em Today!
This product contains mycoprotein and there have been rare cases of allergic reactions to products that contain mycoprotein. For more information, please visit www.quorn.us. Unreal Wings may be prepared using the same equipment used to prepare meat products.